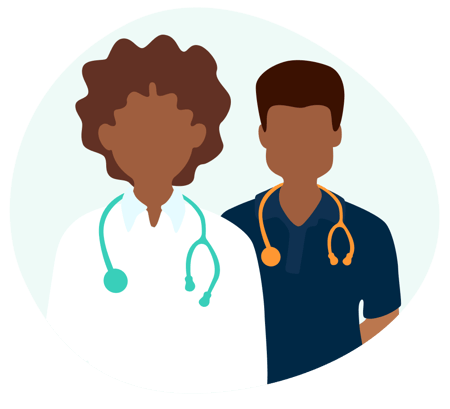 Join the MJog Flagship Programme Today
Want to improve patient engagement? Then the Flagship Programme is for you. Open for all UK practices who want to level-up their patient engagement, using the latest MJog technology.
Becoming a Flagship practice is hugely beneficial to your practice and patients alike. We listen to your feedback to develop the best ways to connect you with your patients.
Here are some additional benefits:

Get access to our simple and intuitive clinical solutions

Dedicated support from one of our Flagship team

Tailored training for your practice

Help us develop new features and early access to new solutions

It's free and easy to join for all MJog practices
By joining the Flagship Programme, your opinions can be heard to improve MJog products. This will in turn, help your practice to hit QOF targets, drive efficiencies and increase clinic uptake. Our Flagship community leads the way in helping us develop even better patient solutions.
In a few simple steps, you can join an exclusive community of trusted Flagship practices and innovate for the future of healthcare engagement.
Want to sign up? Book a meeting with one of our Flagship Team or fill in the short form on this page and we'll be in touch.